WELCOME TO
DS2
Corporate Relocation
Services
01

Our story is our mission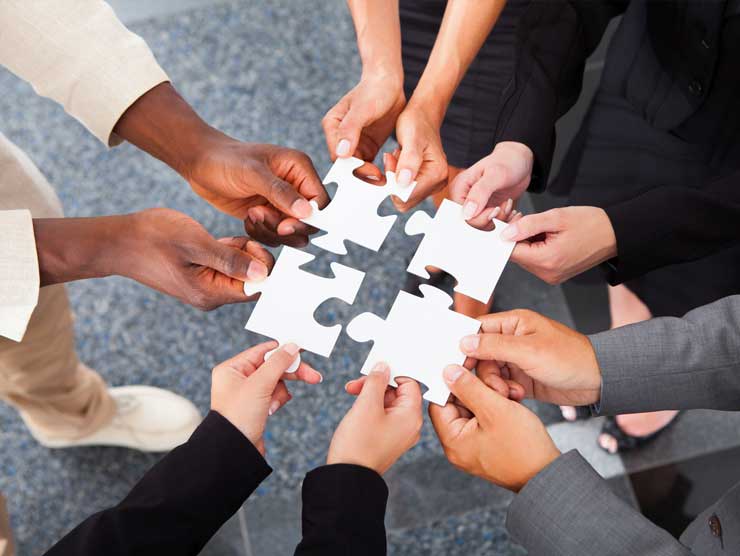 DS2 Corporate Relocation Services provides customized relocation services and support to global corporate employers of all sizes, relocation management companies, and individual relocating corporate employees and their families. Our objective is to ease the challenges associated with international and domestic moves to the Greater New York City metropolitan area. Our services have evolved out of the expressed needs of the following three distinct constituencies:


Relocating employees

who need a trusted, dedicated local source with resources, experience, and patience to assist their transition to life in the Greater NYC Metro Area as they wisely budget their lump-sum relocation package.

Relocation Management Companies

which yearn to partner with a local, proactive service provider with a proven track record of grateful and satisfied relocating employees. This provider can relate to and interact with any caliber of global employers and their employees.

Global corporate employers

which seek to work directly with a local, proven, knowledgeable, resilient, and hands-on provider of destination services which doesn't overcomplicate the service.


Enter DS2 - where the goal is to continuously adapt our relocation services to support the well-being of corporate transferees within the dynamic culture of the Greater NYC Metro Area.
Engage Let's discuss the who, what, when, where, and how of it all so that we might figure out what might be needed. DS2 will propose its 'Comprehensive Solutions Package' to facilitate this relocating transition, and seeks input to minimize employee stress and facilitate employees' return to maximum productivity.

Educate Each transferee or relocating party is different, as are their needs, desires, apprehensions, misgivings, vulnerabilities, and strengths. DS2 works to immediately cultivate a relationship with all personally involved as their trusted advisor, and imparts timely, local best practices and foresight.
Empower We never forget that this relocation opportunity for a transferee comes with many disruptions before, during, and after a relocation. DS2 offers consistent support and tempered advice in addition to superior service and follow-through for all Settling-In Services.

Benefits to partnering with DS2:
Unwavering integrity and consistency

Customized assignment solutions

24/7 availability

Local adaptation of service

Consistent service reporting

Impartial advice & support to transferees




About Dwayne
Dwayne Samuels is a dually-licensed residential real estate professional who continues to mold his interpersonal, organizational and reasoning skills as DS2's owner and president. He has a wide range of experience notably regarded as a great facilitator at transitioning seamlessly to new environments. Dwayne is a proven resource for navigating in this multicultural metropolitan area as he understands the care necessary when facilitating informed decisions. Before forming DS2, Dwayne's managerial career in the educational services sector afforded him valuable opportunities in test prep, supplemental, enrichment, and continuing education, as well as traditional undergraduate, graduate, and law academic environments. His roles have shaped his ability to navigate complex challenges, bringing focus, assurance, efficiency and humor to all of his work.



Dwayne was born and raised in the Morningside Heights neighborhood of Manhattan, the world's most recognized borough of New York City. He understands and embodies New York's original status as a place for cultures to meet and to blend, and he respects the affinity its citizens have for their neighborhoods. Dwayne has earned the degrees of Master of Arts in Education from Boston College, and Bachelor of Arts in Political Science from the University of Rochester.
DS2's Comprehensive Solutions Package may facilitate a corporation's mobility team, corporate philosophy, or situational preference. Any combination of services may be bundled together to fully support an entry-level hire or to meet the expectations of more experienced employees:
Initial Meet & Greet at Airport w/accompaniment to local destination
Home Search/Temporary Housing Search
Banking & Gov't compliance applications
Settling-in Services (may include assistance to partners/spouses/additional family members)

DS2 Corporate Relocation Services (DS2) is committed to protecting your privacy. This Statement of Privacy applies to the DS2 Corporate Relocation Services website and governs data collection and usage. By using the DS2 Corporate Relocation Services website, you consent to the data practices described in herein.
DS2 Corporate Relocation Services collects and uses your personal information to operate the DS2 Corporate Relocation Services website.
DS2 collects the personally identifiable information directly disclosed from its users to deliver the services you have requested or for which you are interested. DS2 may also contact you via surveys to conduct research about your opinion of current services or of potential new services that may be offered.
DS2 does not use or disclose sensitive information, such as race, religion, or political affiliations, without your explicit consent.
DS2 meets all EU GDPR compliance requirements.
DS2 will disclose your personal information, without notice, only if required to do so by law or in the good faith belief that such action is necessary to: (a) conform to the edicts of the law or comply with legal process served on DS2 Corporate Relocation Services or the site; (b) protect and defend the rights or property of DS2 Corporate Relocation Services; and (c) act under exigent circumstances to protect the personal safety of users of DS2 Corporate Relocation Services, or the public.
DS2 will occasionally update this Statement of Privacy to reflect company and customer feedback. DS2 encourages you to periodically review this Statement to be informed of how DS2 is protecting your information.
DS2 Corporate Relocation Services welcomes your comments regarding this Statement of Privacy. For any privacy inquiries,or if you believe DS2 has not adhered to this Statement, please contact Dwayne Samuels at dwayne.samuels@ds2relo.com.
Copyright 2019 by DS2 Corporate Relocation Services
Privacy Statement